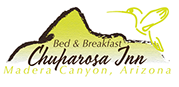 ***BECAUSE OF COVID 19 and to ensure the safety of our guests and staff, we currently are NOT accepting any reservations.
Thank you for your understanding. ***
Located 40 Miles Southeast of Tucson, Arizona
Located 40 miles SouthEast of Tucson, Arizona. Nestled in the heart of Madera Canyon. Chuparosa Inn Bed And Breakfast Madear Canyon Tucson AZ A stay in Madera Canyon is ideal for those seeking a peaceful retreat in the Santa Rita Mountains.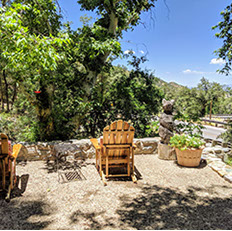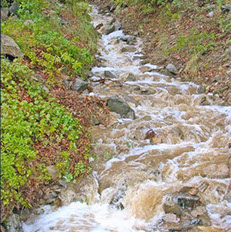 The Inn offers a wonderful environment for couples with a romantic heart, nature lovers, hiking and biking enthusiasts, or anyone who enjoys meeting others in a relaxed atmosphere. Outstanding scenic beauty, diverse plant life, and recreation opportunities for all nature lovers. At an elevation of 5300 ft (2450m), this area offers four mild seasons, over 305 days of sunshine and an average summer temperature of 85F (29C) A spring fed stream and high canyon walls provide Madera Canyon with a moist, cool, and shady environment unusual in the desert Southwest. Water loving plants such as sycamores and cottonwoods line the banks of Madera Creek. The lush riparian environment provides the perfect habitat for over 200 species of birds.
Birding....
A Hummingbird's Paradise
Commonly seen are five to seven species of hummingbirds including the Broad-billed, Magnificent, Black-chinned, Anna's, Blue-throated, and Broad-tailed. Mexican Jays, Acorn Woodpeckers and Nuthatches are easy to spot. Rarer species including the Elegant Trogon, Arizona Woodpecker, and Yellow-eyed Junco appear at the Inn to draw birders from all over the world.
Hiking opportunities range from an easy walk, an invigorating 5 mile round trip hike to Josephine Saddle, or for the adventurous and fit hiker, a 10.8 mile round trip hike to Mt. Wrightson at an elevation of 9453 ft. We will be happy to suggest a hike that will meet your needs.
The lush riparian environment of Madera Canyon, provides the perfect habitat for over 200 species of birds.
Commonly seen are five to seven species of hummingbirds including
Broad-billed
Magnificent
Black-chinned
Costa's
Blue-throated
Broad-tailed
Mexican Jays, Acorn Woodpeckers and Nuthatches are easy to spot. Rarer species including the Elegant Trogon, Arizona Woodpecker, and Yellow-eyed Junco appear at the Inn to draw birders from all over the world